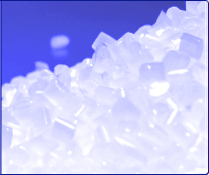 About Us

Founded in 1989, Poly-Chem International offers the affordable price, impeccable service and high quality that our plastic resin customers expect and demand.


Our customers recognize us as a trusted source for all their material requirements, including:

plastic resin
pigments
colorants
additives

An important benefit is that we can ship all of the materials together on one invoice and one bill of lading.


PCI customers also rely on our expert staff as a technical and information resource. We have the experience and background to provide training that:

optimizes processes
reinforces safety procedures
enhances material characteristics
increases operating efficiencies

We provide seminars, courses and on-site training to help our customers get the most out of our plastic resin and their operations.

With sales and warehouse locations throughout the Caribbean, Central and South America, we're adaptable to changing market requirements. We have the flexibility to ship to and from a wide variety of locations to ensure our customers are supplied with the plastic resin they need.